When considering a purchase, how many times have you been swayed by customer reviews? Or how often have you trusted customer reviews more than a company's promotional material?
I mean, have you ever thought about it?
It's because reviews are very influential. Data shows that before making a purchase, 95% of individuals read a review first. Some potential customers wouldn't even consider buying from a business not until they find a reliable review. You don't want to buy from a sketchy business and waste your hard-earned money on them, right?
That's why you rely on customer reviews because it is the experiences of the people, the holy grail of honest opinions. It connects a customer and a business, adds credibility, improves ranking, and well, generates even more reviews.
So let's take a look at why customer reviews are good for your business and how they can be leveraged by a business as a marketing tool.
What do reviews imply about your business?
Before you can use reviews as a marketing strategy, you need to understand what they imply about your product or service. A good review indicates what you're selling is of good quality. When customers leave a positive review on your social media, website, or a business review site like Yelp or Google Customer Reviews, it indicates they're satisfied with your product or services. A good review implies customer satisfaction and loyalty and it also means that your product or service is meeting their needs.
On the other hand, a bad review implies that a customer has had a negative experience with your product and service or you have failed to meet their expectations. Customers tend to leave bad reviews when they were treated poorly or didn't receive the proper assistance needed. Remember, customers are 50% more likely to leave a bad review than a good review and they are not afraid to tarnish your reputation. It can have serious implications for your business and thanks to the ever-evolving world of technology, reviews can now reach hundreds and even thousands of people online. And when potential customers come across these negative reviews, they might start to question your company's credibility.
Good Reviews Example
Normally, a good review is all about the positives. It is composed of sunshine and rainbows and it shows a customer's satisfaction with what they got or experienced. It is also authentic and honest and expresses a customer's emotions. More often than not, it is specific and adds depth and credibility to the review.
Here are 2 examples:
"My family and I went to ABC Restaurant and I didn't expect that their customer service is great! Not only that, we were greeted by a lively ambiance. We would definitely go back again!"
"I had a problem with the product delivered to me so I immediately contacted their support so I can return the item. They replied back and said that they would replace the product and even gave me a great discount for my next purchase. Not only was I happy because of their prompt response, but the new product they delivered worked its wonder!"
Bad Reviews Example
Bad reviews often carry a negative tone throughout the message. It expresses doubt, frustration, and anger in a company and it tends to conclude in a manner that doesn't recommend your product or service to others.
Here are 2 examples:
"I am disappointed in my recent purchase at the XYZ company. When the product was delivered to me, it didn't even work. I had high hopes for their customer service but it took them a week to reply and they didn't even address the issue. Complete waste of time and money! Do not buy!"
"My friend and I recently had the misfortune of dealing with their services and it was a nightmare! Their customer service was abysmal and they are so rude! I wouldn't recommend this to anyone! Avoid at all costs!"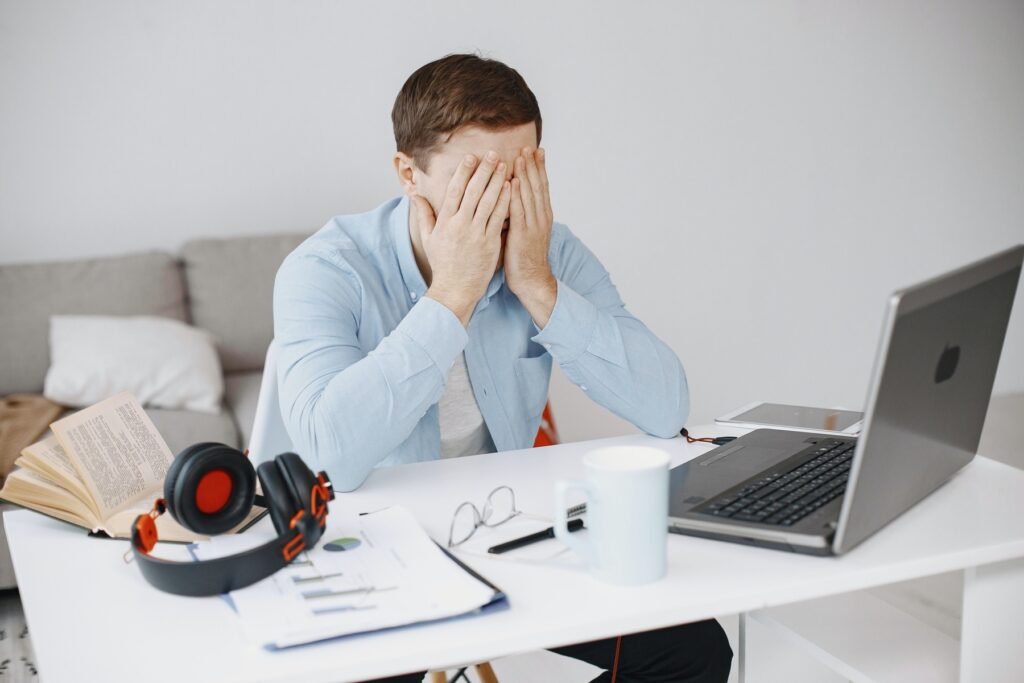 How to handle bad reviews
When a customer leaves a bad review, all you can control is how to respond. It's important to respond professionally and not take the feedback personally.
A bad review is an opportunity to show other customers your dedication to resolving an issue. Keep in mind that you can't get rid of bad reviews. Instead, try to understand the nature of your customer's complaint and make a response strategy with the goal of improving customer satisfaction.
Your response should answer the following questions:
Did you acknowledge your customer's complaint?
Did you provide a solution?
If it's not possible to solve the issue, did you redirect your customer to solve the issue privately?
Customers love being heard. And when you respond to their reviews promptly and professionally, it shows your commitment to customer satisfaction. By responding publicly to a bad review, you're marketing to potential customers that you value their feedback and are dedicated to customer satisfaction.
Using customer reviews as a marketing strategy
Imagine this: You're on a hunt for a specific product and you wanted to know more if it's really great or not. Naturally, you head straight to their Google and social media accounts for more information. And before you can make any decisions, you find yourself drawn to their customer review section. Sounds familiar, right? That's because, like many others, you are more likely to buy a product or commit to a service once you find that a business has reliable reviews.
Data shows that 89% of consumers say that checking reviews are part of their buying journey.
Customer reviews can improve or harm your credibility and reputation. It's the most important factor for customers when making a decision. Here's how you can use customer reviews as a marketing strategy:
Share reviews on social media.
Did you know that 54% of customers use social media for research? They rely on Facebook, Twitter, Tiktok, and other social media platform to see reviews and ratings. So make sure that you share your reviews on social media as it can impact an individual's buying journey. When satisfied customers leave a positive review about your business, spread it across your marketing channels.
Showcase reviews on your website and landing pages.
A positive review acts as social proof that can instantly build credibility and customer trust. Integrate positive reviews in your website strategically so that when a potential customer looks at your website and landing page, they can know that they are making the right choice.
Create review-based content.
Does the product you sell receive a positive review with a success story? Or does the service you have improved a lot of life? Then why not create review-based content that will show people the benefits of purchasing from you? This is an effective way to boost your credibility.
Engage and respond to reviews.
How often do you look at your reviews and engage with the people who wrote them? If you are not engaging and responding to them, then you are missing out on a lot. You are more likely to retain your customers if they see that your business knows how to express gratitude and address negative concerns. By demonstrating your ability to build relationships and willingness to resolve issues, you can show your potential customers that the individuals who recently purchased from you matter.
Use customer reviews in your ads.
Since consumers are more likely to purchase from a business with good and reliable reviews, why not implement it in your ads, right? In this way, consumers are more likely to trust your business when they see other people who have purchased and found value in your product or service.
Conclusion
Customer reviews are the real deal when it comes to checking out a product or service. Individuals will have more trust in what other people are saying instead of what a business is solely saying about themselves. Remember, these reviews hold more weight than what your business claims are.
So, if you are a small company trying to build itself up, why not step up your products or service and ask for reviews? Who knows, maybe your customer reviews will be your one-way ticket to success.